Pointers for Getting the Attention of Local Lawyers
Recruiting lawyers for pro bono cases may seem like a challenge at first, but once you can get the attention of a local lawyer, it's easy to explain the benefits of joining a cause like Lawyers to the Rescue. Accepting a pro bono case enables local lawyers to give back to their community and to help those in need of assistance – and can be used as a marketing tool and a way to gain valuable referrals from paying clients in the future.
Let's take a look at a few pointers for getting the attention of local lawyers and getting them on board with a good cause.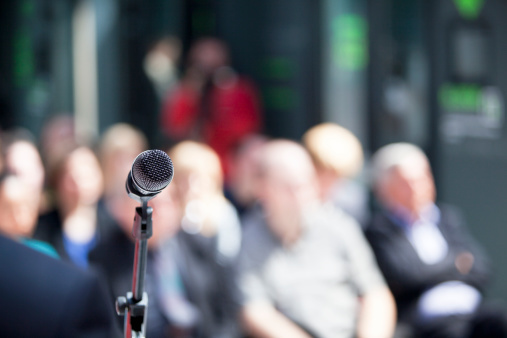 Pro bono cases can attract the attention of local and national media.
Don't Be Afraid to Reach Out
The first step in recruiting local attorneys for pro bono work is to reach out. An email, phone call, or face-to-face meeting are all great options for initiating contact. If the lawyer you're attempting to connect with is unfamiliar with programs like Lawyers to the Rescue, this is a great time to explain what the organization does and how it can benefit both them and their local community.
If you don't attempt to reach out, local lawyers may not have the chance to learn about the organization or donate their time or services.
Send a Small Gift
Sending inexpensive gift baskets can be a great way to grab the attention of a local lawyer. Make sure you include in-depth information about the organization and the cause along with the gift, and be prepared to follow up with them at a later date. Use the gift as a way to grab their attention, not as a reason for joining the organization. The information you send along should clearly explain the benefits they'll receive from taking on a pro bono case.
Explain the Benefits
If you're having a hard time recruiting a local attorney for a pro bono case, talk about the benefits they'll receive from doing so. Benefits include giving back to their community, attracting local and national media attention depending on the case they take, valuable referrals from the clients they're helping, and a chance to market their law practice and services in a unique way.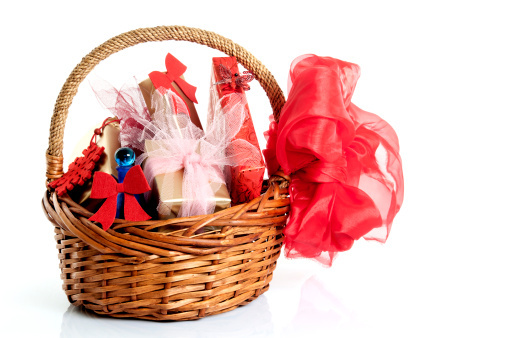 Sending an inexpensive gift basket can be a great way to grab the attention of a local lawyer.
In addition to local media attention and marketing, taking on a pro bono case is a great way to network with other local attorneys and meet other people within the industry. If they accept a case, they'll also get valuable courtroom and trial experience, an added benefit for attorneys who are just getting started. Pro bono cases may also count toward Continuing Legal Education (CLE) requirements.
Attend Local Events
Another great way to attract the attention of lawyers is to attend local industry events, including local bar association meetings. If you can give a brief presentation about the cause and how they can go about taking on a pro bono case, you may be surprised at how many firms may be interested in helping out.
If the local bar association sends out monthly or quarterly newsletters, see if you can get an article or advertisement published that includes ways to get in contact with the organization.
Taking on a pro bono case benefits the lawyer, client, and the local community. When reaching out to local attorneys, it's vital that you explain the benefits of taking on a pro bono case and how they can donate their time and services to a cause like Lawyers to the Rescue.
Brian Flax is a freelance writer based out of the Washington, D.C., area. He is experienced in a variety of topics including education, technology, and business management.