5 Tips for Recruiting Volunteers When Out of Town
Finding people who want to and can help you with an event when you're on your own turf is hard enough. Finding trustworthy people to help you with an event when you are out of town and in unfamiliar territory can feel completely impossible.
Here are a few tips you can use to find the help you need.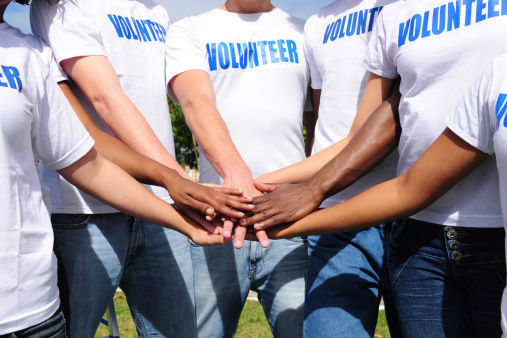 Free work is so hard to find!
1. Social Media (of Course)
If you're still working on setting up the event, put the word out on social media. A simple "We're hoping to hold a fundraiser in [WHATEVER TOWN] in a few months. What's a good venue?" posted on Twitter and Facebook is often all you need to get suggestions rolling in. You can use this strategy to find venues, local entertainers, manpower, supplies – pretty much anything.
HINT: You'll get even more responses if you ask people to retweet and share your post.
2. Mine the Source
If you have a venue already in place and entertainment already lined up, ask if their staffs would be willing to volunteer their time to help out your cause. Entertainers typically have a handful of people they trust to help them out at their own events; ask them if those people would mind helping you out, too. Ask the person in charge of the venue if he or she might have people on staff who would be willing to donate some of their time (and venue knowledge).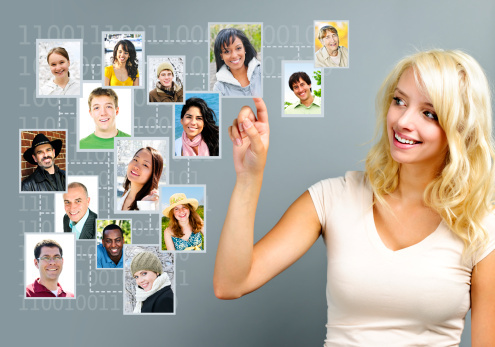 Who do you know? Who do they know??
3. Local Contacts
You undoubtedly already know someone in that town or you wouldn't be considering holding your fundraiser there in the first place. Email everybody you know in that town and ask for their help or to spread the word that you're looking for help with your fundraiser or awareness event. Ask for recommendations or encourage them to give your email address to anybody they know who might be willing to or interested in helping.
4. Offer Incentive
Remember, you're asking people to volunteer their time, expertise, skills, and sometimes even their products. It's just good manners to offer some sort of incentive, even if it is small. Yes, people are signing up for this understanding there is no pay. That doesn't mean, though, that there shouldn't be any perks. Even seemingly small things: admission to the event, a special meet and greet with any entertainers who will be performing, free vouchers for drinks and food, a t-shirt, printing their names in the program – all of these things are great ways to thank your volunteers as well as incentivize them to offer their time and services in the first place.
5. Always Say Thank You
Word spreads quickly in our digital age. Make sure the people who volunteer for you understand how much you appreciate their time and effort. Those incentives we talked about also make great thank-you gifts. Treating volunteers well at one event will help you build a good reputation, which will make it easier for you to find volunteers for other events.
When all else fails, you can run some simple advertisements online and in local media asking people to help you make the event a success.
Have you had to put together events or fundraisers in towns that aren't your own? How did you find the staff and volunteer teams you needed?
Erin Steiner writes about everything from gutter filters to pop culture. You can find her work all over the web.