Lawyers to the Rescue is an organization created by lawyers whose mission is to bring legal assistance and humanitarian support to people in need. The September 25, 2010 Legal Clinic at Camillus House; we are proud to say, is the perfect example of mission accomplished. Some of our members along with FIU Law students volunteered to provide pro bono legal advice to approximately 30 homeless individuals.
Spencer Aronfeld, South Florida Personal Injury Attorney and Founders of Lawyers to the Rescue formed the Legal Clinic in response to what Mr. Aronfeld witnessed during a visit to Camilllus House. While Mr. Aronfeld and members of Lawyers to the Rescue were serving dinner to the homeless at Camillus House, they were approached to answer legal questions and some of the individuals at this dinner expressed their need for Attorney Representation. Once the Legal Clinic idea was formed, Mr. Aronfeld along with the Board of Directors set out to invite other South Florida Attorneys to participate in this Clinic.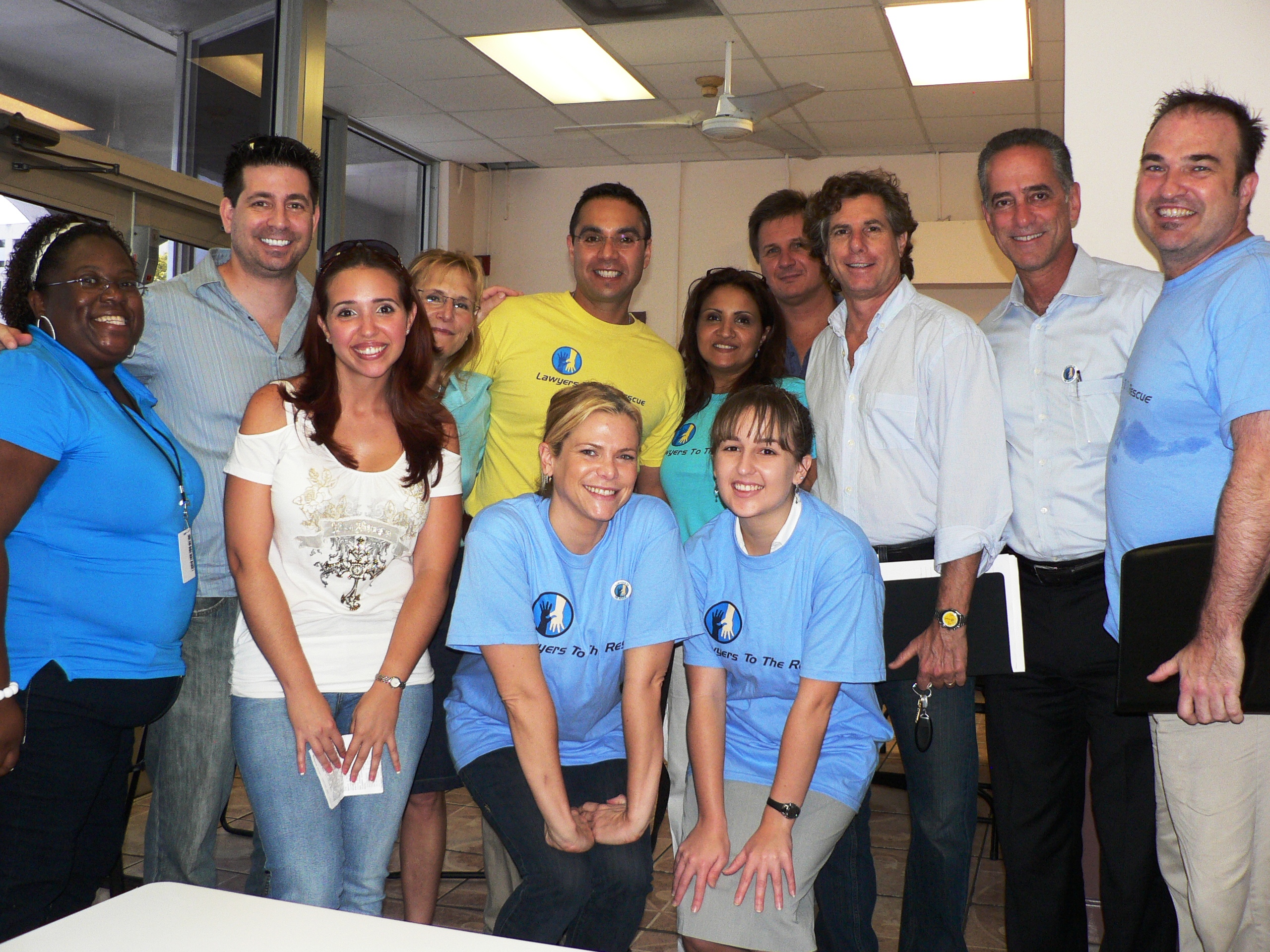 Robert Amsel, a Criminal Law Attorney was eager to participate and help as soon as he heard about the legal clinic and he was at the clinic with the same enthusiasm and a smile ready to help. Antonio Revilla, an Immigration Attorney has always been eager to volunteer and this was no exception. Mr. Revilla was at the legal clinic answering Immigration questions and reviewing documents the clients brought with them. Mr. Revilla did more than answer questions he went the extra mile and offered to provide follow up help and/or connect the clients with a list of pro bono attorneys who might be able to take on their case.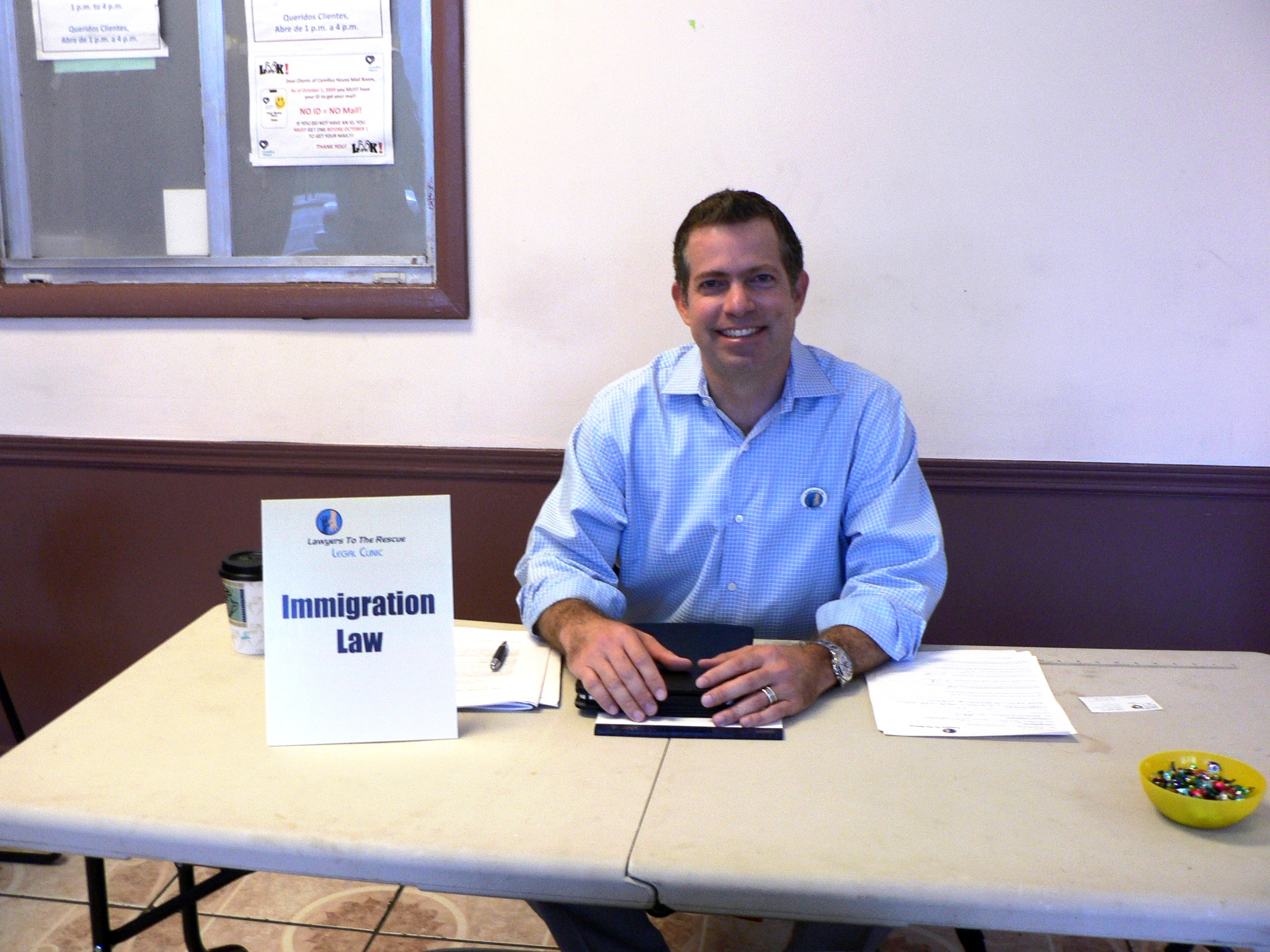 For Family Law, George Minski was at the legal clinic addressing divorce, child custody, and child support and alimony legal questions. Mark Journey, Commercial, Employment and Labor Litigation Attorney with experience with Criminal Law was there was there with the same enthusiasm to help people as he did when he volunteered at Lawyers to the Rescue 's Habitat for Humanity Project. Valerie Pitt, a PI and Medical Malpractice Defense Attorney with the Law Office James J. Gallagher heard about the legal clinic the day before it was it was scheduled and she immediately expressed an interest in volunteering and was there the next day answering questions and explaining to the clients what they need to do and what's missing from their case.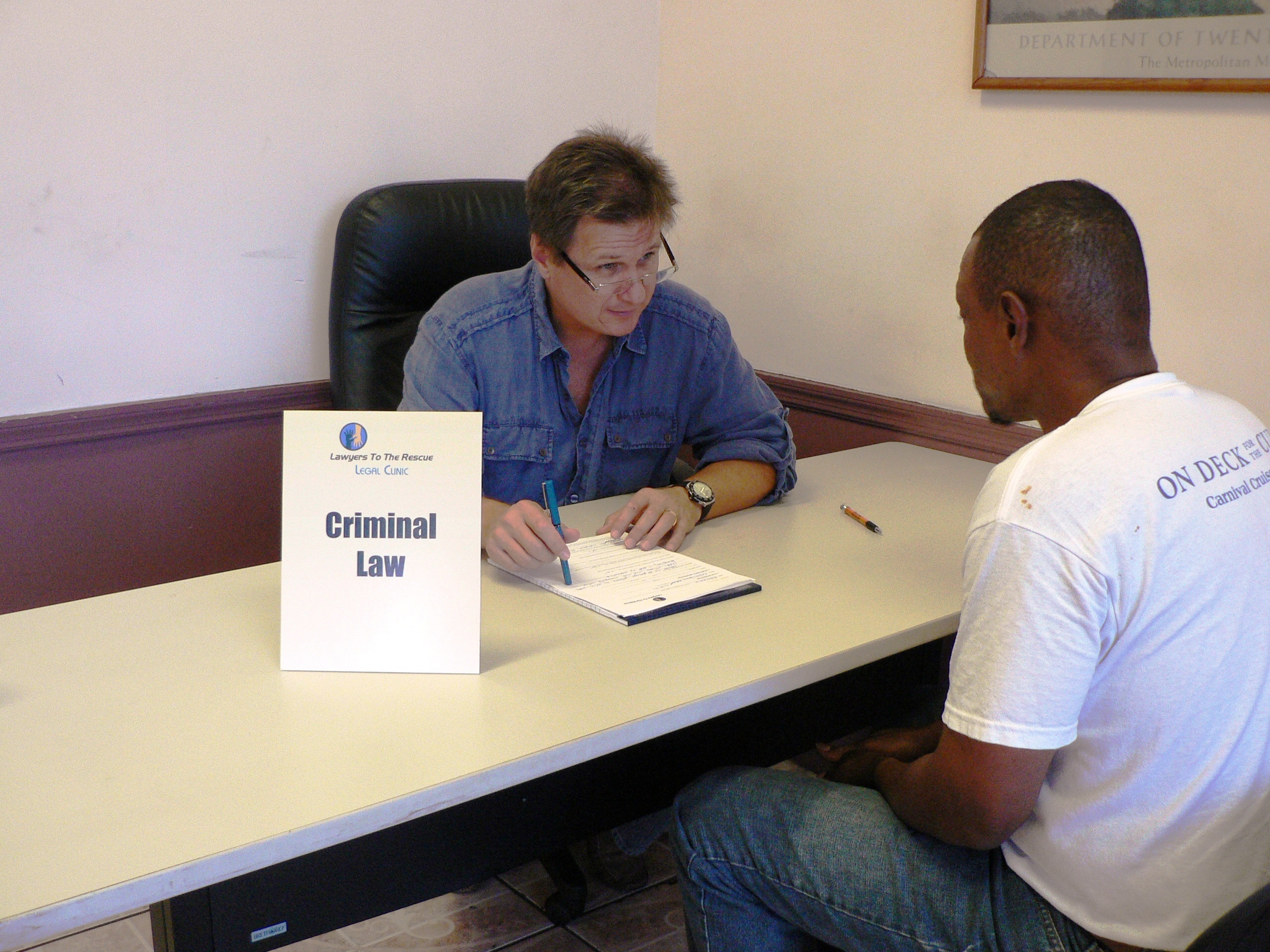 Thanks to the work of FIU law students Stephanie Cook and Karen Iezzi, Matthew Haas, a Court Reporter with Worldwide Reporting and his girlfriend Haley Ugartemendia the legal clinic operation ran smoothly. They interviewed the clients and filled out the intake sheets and they assigned and escorted the client to an attorney who can handle the area of law in question. Haley Ugartemendia was also kind enough to translate Spanish to both to the attorney and the client.
Overall this project was a success thanks to each of the above participants with whom, this would have never been possible.